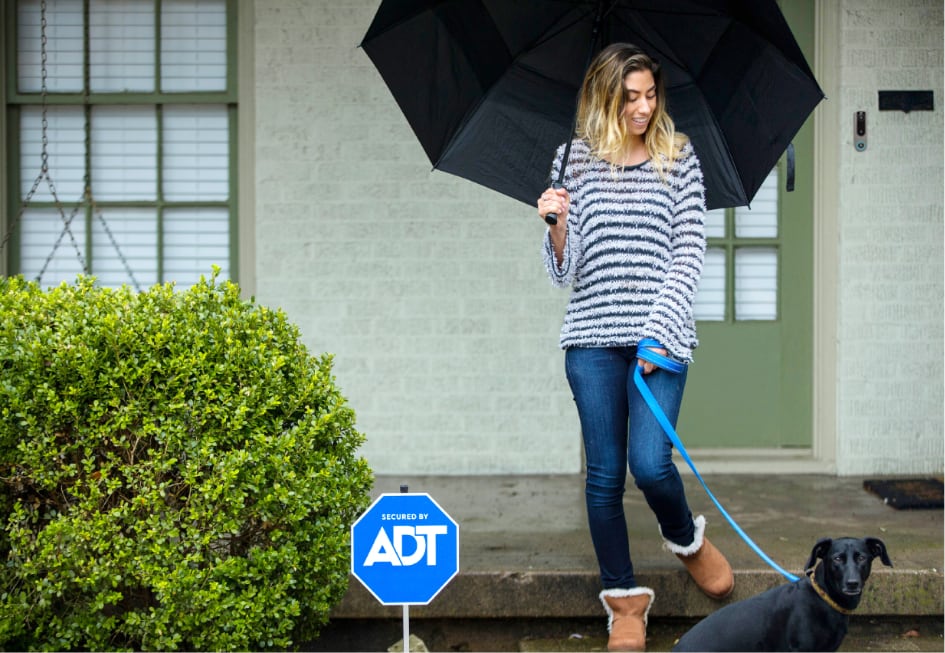 Layering Your Protection Is A Wise Approach
A layered defense is a worthwhile strategy for ensuring the safety of your house. A diversified home security system would feature window and door sensors, indoor and outdoor cameras, high-def doorbell video, motion-detection lights, and smart door locks. Your signage warns possible invaders that these security components are present but they should only be a single aspect of your entire protection plan.
Signs and decals might be enough to ward off an uninitiated invader in Washington, DC, but a sticker in a window may not keep away a more experienced burglar. If they don't see other security measures, they may conclude your display is a dummy and your house is a suitable target.
Can Home Security Signs Deter Intrusion In Washington, DC?
There's a common myth that placing a home security sign in close proximity to your primary entry is all you need to safeguard your property. Basically, a burglar will view the small blue octagon and bypass your house. Therefore, would it make sense to only implement a home security sign in Washington, DC and skip installing a home security system? Frankly, some think that a alarm system isn't necessary, you just need a home security sign in Washington, DC. It's the home security sign that deters intrusion in Washington, DC not the alarm system.
Even though there is a benefit to showing off a yard sign from respected home security providers such as ADT®, it isn't enough to turn away career criminals. Instead, you're better off reinforcing them with a range of additional security components. You will likely agree it's a safer alternative than running the risk that your home security signs will deter intrusion in Washington, DC.
Legitimize Your Washington, DC Home Security Signs With Actual Protection
Even though home security signs may deter intrusion on occasion, It's best not to rely on them as your lone security measure. Alternatively, think about incorporating a combination of the ensuing components:
● Video surveillance: Let's face it, no burglar wants to be caught on video as it can be used against them in a legal matter. Go with exterior surveillance that can cover typical access points including front and back doors, garage, and windows.
● Sensors for access points: A great number of invaders break into your home via obvious entry points like windows and doors, so you need to have them safeguarded by motion and glass break sensors. When a sensor is activated, your integrated home defense will warn you and your around-the-clock monitoring station.
● Motion-detection lighting: Although it's true that many robberies happen in broad daylight when residents are working, you must also have a plan to defend against burglars who wait until dark. Motion-sensor floodlights located near your access points will quickly illuminate criminal activity and frighten off unwanted guests.
● Smart locking systems and video doorbells: Smart locking systems will update you if a person makes an effort to unlock or open your door. A doorbell camera adds another layer of security by giving you a visual perspective. These popular tools both can be managed through the security app on your phone.
● Smart light bulbs: A great home automation component, smart light bulbs are able to be programmed for a schedule or activated easily from your phone. These innovative gadgets are intended to make it seem like you are on-site and successfully deter burglars.
Take The First Step Toward Your Total Home Security Package
Why take the chance that standalone home security signs will deter intrusion in Washington, DC when you have the opportunity to implement a comprehensive home defense package? Reach out to (202) 221-4066 or fill out the form on this page to get started. You are able to pick from a number of packages at budget-friendly rates or you can personalize your security to your needs.
Cities Served Around Washington, DC By Secure24 Your Local ADT Authorized Dealer